Overview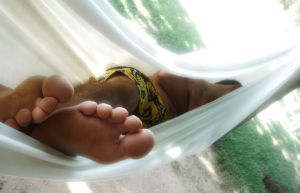 Heel pain is one of the most common conditions treated by podiatrists. It is often a message that something is in need of medical attention. Pain that occurs right after an injury or early in an illness may play a protective role, often warning us about the damage we have suffered. Heel pain is a problem which affects people of all ages and vocations, whether they are active or not and it comes in many different forms. Heel pain can also occur in children usually between the ages of 8 and 13, as they become increasingly active in sporting activities and during the growing phase.
Causes
Plantar Fasciitis is the most common form of heel pain. The tears and inflammation that develop along the plantar fascia ligament result in dull aching pain or a burning sensation along the bottom of the foot. Pain becomes particularly noticeable after periods of rest, such as during the first few steps after getting out of bed in the morning, or after getting up after a prolonged period of sitting. Another common form of heel pain is the development of a heel spur. A heel spur, as mentioned above, is the formation of a bony hook extending from the heel. Typically, these growths develop near the area where the plantar fascia connects to the heel bone. The repetitive pressure on the plantar fascia that results from stretching excessively away from the heel bone causes a response from our body that delivers calcium to the area. The heel pain that ensues develops from the nerves and sensitive tissue that become irritated when the bone fragment digs into the bottom of the heel. Pain may decrease after walking as the tissue in the heel gets used to the fragment and adjusts around it. However, pain will be particularly problematic following periods of rest. Strained muscle tissue may cause heel pain in several areas. A tight plantar fascia causes additional tension, particularly while exercising, placing runners and other athletes at risk if the ligament is not properly warmed up prior to exercise. Additionally, a tight Achilles tendon along the back of the foot can also add tension along the plantar fascia, resulting in possible damage, not to mention the damage and pain that can occur along the Achilles tendon itself (Achilles tendonitis). It is recommended that athletes properly stretch the foot as well as the calf in order to reduce tension on muscle and other tissue in the foot.
Symptoms
Symptoms may also include swelling that is quite tender to the touch. Standing, walking and constrictive shoe wear typically aggravate symptoms. Many patients with this problem are middle-aged and may be slightly overweight. Another group of patients who suffer from this condition are young, active runners.
Diagnosis
After you have described your foot symptoms, your doctor will want to know more details about your pain, your medical history and lifestyle, including. Whether your pain is worse at specific times of the day or after specific activities. Any recent injury to the area. Your medical and orthopedic history, especially any history of diabetes, arthritis or injury to your foot or leg. Your age and occupation. Your recreational activities, including sports and exercise programs. The type of shoes you usually wear, how well they fit, and how frequently you buy a new pair. Your doctor will examine you, including. An evaluation of your gait. While you are barefoot, your doctor will ask you to stand still and to walk in order to evaluate how your foot moves as you walk. An examination of your feet. Your doctor may compare your feet for any differences between them. Then your doctor may examine your painful foot for signs of tenderness, swelling, discoloration, muscle weakness and decreased range of motion. A neurological examination. The nerves and muscles may be evaluated by checking strength, sensation and reflexes. In addition to examining you, your health care professional may want to examine your shoes. Signs of excessive wear in certain parts of a shoe can provide valuable clues to problems in the way you walk and poor bone alignment. Depending on the results of your physical examination, you may need foot X-rays or other diagnostic tests.
Non Surgical Treatment
Physical medicine modalities are well known for their benefits and they have been consistently applied in early treatment of plantar fasciitis. Typically, the direct application of ice, ice baths or contrast soaking aid in the local reduction of inflammation and temporarily augment pain management. Electric stimulation may only provide indirect reduction of interstitial inflammation of the plantar fascia. Ultrasound therapy, hot pack systems and deep tissue massage help eliminate inflammation and aid in restoring plantar fascia tensegrity. Generally, these modalities are considered to be valuable adjuncts to a well-organised treatment plan. Various programs of stretching, range of motion and therapeutic exercises can help re-establish foot function and improve tolerance to load. When it is done appropriately, stretching can serve as an important adjunct to the resumption of the plantar fascia?s ability to tolerate eccentric loading forces that typically occur during stance and gait. Night splinting has proven to be an effective tool in managing persistent plantar fasciitis. Antiinflammatory modalities, such as ice and ice baths, are often the first line of treatment. Oral NSAIDs have been a mainstay of treatment. While they effectively relieve symptoms, be aware that they frequently fail to promote sustained relief. When inflammation is severe or fails to respond to initial efforts, one may consider corticosteroid injection(s). However, keep in mind that corticosteroid injections impose the risk of aponeurosis rupture secondary to focal collagen tissue necrosis and can result in focal heel fat pad atrophy.
Surgical Treatment
Only a relatively few cases of heel pain require surgery. If required, surgery is usually for the removal of a spur, but also may involve release of the plantar fascia, removal of a bursa, or a removal of a neuroma or other soft-tissue growth.
heel cushions
Prevention
A variety of steps can be taken to avoid heel pain and accompanying afflictions. Wear shoes that fit well-front, back, and sides-and have shock-absorbent soles, rigid shanks, and supportive heel counters. Wear the proper shoes for each activity. Do not wear shoes with excessive wear on heels or soles. Prepare properly before exercising. Warm up and do stretching exercises before and after running. Pace yourself when you participate in athletic activities. Don?t underestimate your body's need for rest and good nutrition. If obese, lose weight.